Our Leaders
Our multicultural priority influences our leadership, so our leaders at present hail from India, Singapore, and the USA. Peter admonished elders to shepherd the flock rather than "lord it over them" (1 Peter 5:3), so we seek not a "top-down" leading but one that shepherds rather than herds the sheep.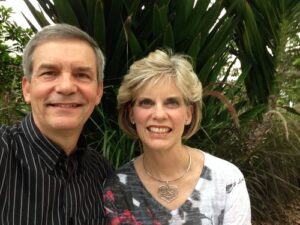 Rick and his wife Susan
Rick Griffith serves as Crossroads pastor-teacher. He helped begin the church in 2006. His passion is to teach God's Word in a relevant way, so he has taught preaching, theology, and Bible at Singapore Bible College since 1991, where he is also the Doctor of Ministry Director. Rick also regularly teaches leaders in weaker and persecuted economies such as Sri Lanka, Nepal, Mongolia, and restricted access East Asia nations. Both his masters (ThM) and doctorate (PhD) degrees are from Dallas Theological Seminary. Rick and his wife Susan serve under WorldVenture. Their three sons, two daughters-in-law, and grandson live in Washington and California. Write Rick at drrickgriffith@gmail.com or see his website here to download free Bible study materials in 52 languages.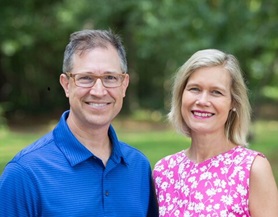 Jim Harmeling serves as associate pastor-teacher at Crossroads International Church. Previously, Jim pastored several churches in the United States for over 30 years. Jacqui has served in women's ministries, children's ministries, and taught in Christian schools. Jim and Jacqui are both graduates of Wheaton College and Jim has received advanced degrees from Talbot School of Theology (MDiv), The Master's Seminary (ThM), and Southeastern Baptist Theological Seminary (PhD). Jim & Jacqui moved to Singapore in 2018 as missionaries to train pastors in Asia in expository preaching and church leadership. They serve under Shepherds International based in North Carolina. They have five grown children living in the United States.